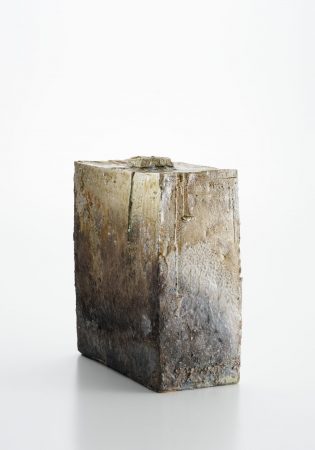 篠原希 陶展 / Nozomu Shinohara's Solo Exhibition
2022年2月4日~26日 / February 4th - 26th, 2022
400万年前に誕生した信楽の土。信楽でしか表現できないものとは何か?アメリカ陶芸旅など、旺盛な探究活動を続けながら独自の造形表現を追求しています。
今回は従来の穴窯に加え、篠原が自ら築窯したアメリカの薪窯「トレインキルン」にて焼成した作品も展示致します。
篠原希が作り出す情熱的な作品の数々を、ぜひご高覧くださいませ。

The soil of Shigaraki was born four million years ago. What is it that can only be expressed by Shigaraki ware? 
Shinohara has been pursuing his own unique form of expression while continuing his vigorous exploratory activities, including a trip to the U.S to study American ceramics.
This time, in addition to the conventional anagama kiln, Shinohara will exhibit works fired in the American "Train Kiln" that he built himself.
Please come and see the many passionate works that emboss the essence of Shigaraki ware.
» Interview / Introducing Nozomu Shinohara
【展示作品 / Exhibited Works】